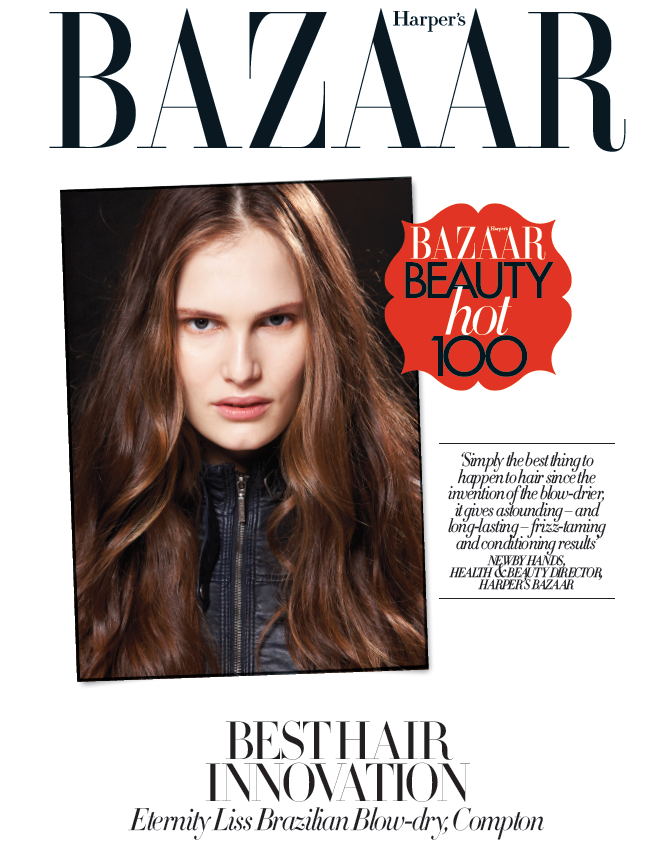 Think of your dream hair texture then book in with Zoltan, then you can have it for three to six months. He turns the poker straight to curly, the frizzy to sleek silk – the magical of the hair world he is our go to guy for Keratin treatments.
BEST HAIR INNOVATION HARPER'S BAZAAR HOT 100 2012
"Simply the best thing to happen to hair since the invention of the hair-drier
it gives astounding – and long lasting  – frizz taming – conditioning results."
NEWBY HANDS
Beauty Director of Harper's Bazaar
Zoltan won this award in 2012 whilst he was the sole owner and  Creative Director of Compton hair
.A rough dry took no time at all and made my hair look like it had been professionally done. It was sleek but still had some of the texture I liked just without the frizzy unpredictability.. In fact, I would go as far to say that it's the best hair...