Simply the best thing to happen to hair since the invention of the hair-drier it gives astounding – and long lasting – frizz taming – conditioning results.
The rigmarole of styling unruly hair into submission is s us of many precious hours, so it's no wonder we're turning to salon straightening treatments for more permanent results. But are these "Brazilian blowdries", which use keratin and formaldehyde to keep locks smooth for up to three months, in fact toxic? We asked the professionals:
Zoltan Vargyai
Hair texture expert
I don't think formal (it's called formal when it's in liquid form, or formaldehyde when it's in the air) is bad for the hair. I know people are concerned about breathing it in, but it does depend on the skill of the stylist and the products used. My treatment doesn't become formaldehyde, as I don't burn the treatment on to the hair as some stylists do. I don't recommend straighteners or other heated tools. It's also up to the stylist to be responsible, as it is possible for salons to measure formaldehyde levels.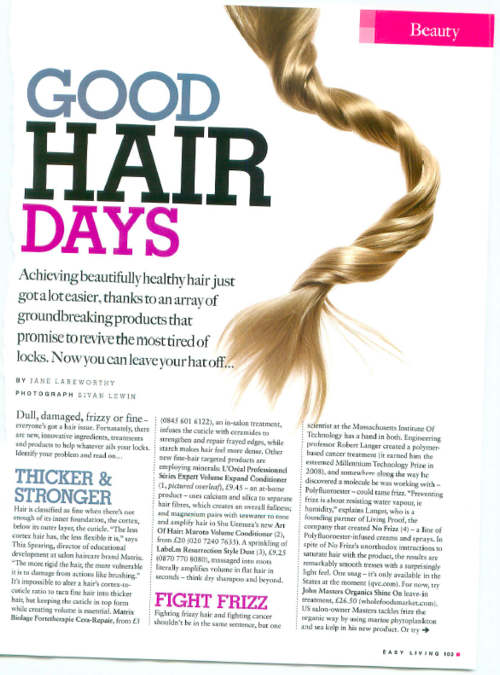 technical whizz Zoltan SMOOTH, HEALTHY HAIR In this age of so many mane-altering practices, even the healthiest hair eventually looks a bit beaten up. Not only do we subject it to the endless heat and stretching from constant blow-drying and going over with...